IRAS participates in Berlin's 74th Congress of the International Fiscal Association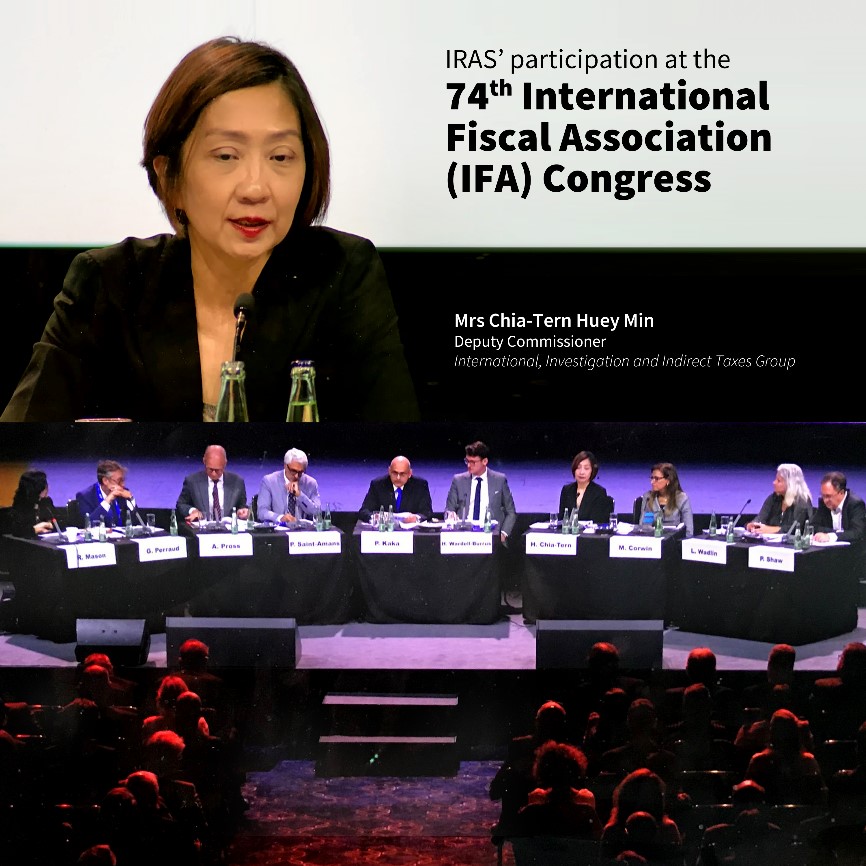 IRAS plays an active part in international capacity-building events and it recently participated in the 74th Congress of the International Fiscal Association (IFA) held in Berlin, Germany, from 4 - 8 Sep 2022.
The focus of the 74th Congress of the IFA in Berlin, Germany, was on digitalisation and big data as well as recent developments in international tax law. Attended by some 2,000 participants from all over the world including leading tax experts from the corporate, administrative, and political arena, the event saw open and rigorous sharing of international tax issues.
IRAS' Deputy Commissioner, Mrs Chia-Tern Huey Min, spoke as a panelist at the IFA/OECD Seminar which touched on key challenges in international tax for developing countries, including base erosion and profit-shifting (BEPS).
In her remarks, Mrs Chia-Tern said that Singapore welcomed the collective efforts to realise the Two-Pillar Solution of the BEPS 2.0 project, which aimed to address the tax challenges arising from the digitalisation of the economy.
She added that the Two-Pillar Solution should be a fair and resilient one that would ensure a level playing field and minimise the compliance burden on businesses.
To prepare for a post-BEPS 2.0 environment, Singapore must continue strengthening our overall competitiveness, and work harder than ever to attract and retain investment as the scope for tax competition narrows.