New to the working world? Find out how to adult with confidence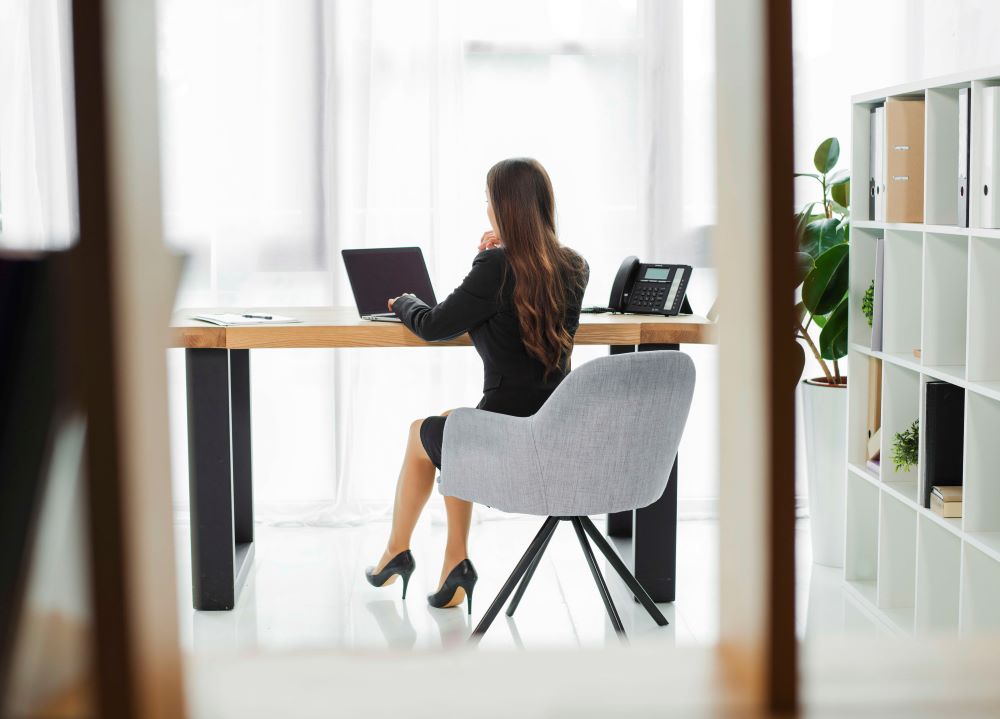 At every milestone of our lives, we face changes. When the changes are unexpected – such as a loved one passing on or leaving a familiar environment such as moving house or changing schools – we naturally feel stress. For young adults, one of the biggest changes must be the transition from carefree school days to the working world.
The path to becoming a responsible young adult is fraught with challenges. Young adults jump into the working world with a mix of anticipation and also dread. The exhilaration of getting the first paycheck means freedom but it also comes with a load of responsibilities. It is no longer about hunkering down to study during exams. The pressure to deliver at work translates to non-stop grinding or pulling all-nighters which can take a toll on mental health.
29-year old Eva Lin, a communications executive in the financial sector is a seasoned adulting veteran who has chalked some 4.5 years of working experience. Find out how to adult with confidence from Eva.
Be prepared for the unknown
Adulting is like learning to swim in an unfamiliar dark pool. Get ready to learn new strokes as we navigate the waters of the working world. Eva did not for once imagine herself as a communications executive as she was studying arts management for her tertiary education. She stumbled into her current role through the SG United Traineeship Programme which was started during COVID-19 to help fresh graduates and mid-career individuals develop industry-relevant skills and increase employability. The programme was not extended after 31 March 2022 due to fewer fresh graduates participating in the programme as the economy recovered post-COVID-19.
"I had always wanted to work in an arts institution. That was my dream," Eva mused on her old dream of being in the creative industry, having worked in a museum for two years before transiting to the financial sector. She enjoyed the buzz and stimulation of the creative industry and her flair for writing stood her in good stead. However, Eva took the plunge of entering the financial sector when the opportunity came up.
Eva adapted quickly to her new environment. She said: "After starting work at my current company in the financial sector, I now have no plans to move to different industries. I never thought that I would even work in a corporate job but here I am and enjoying myself. Who knows what may happen next even if I plan ahead."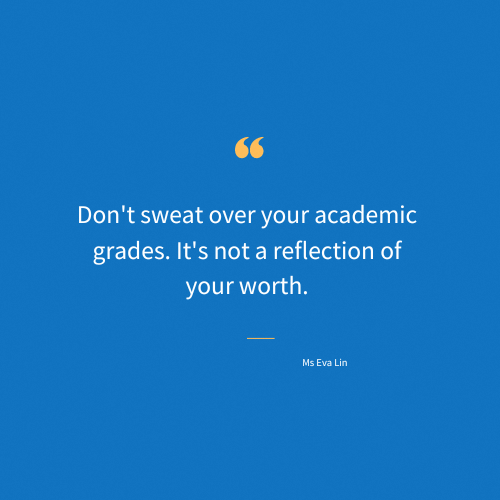 Surround yourself with supportive people
You are only as good as the people you hang out with. If you are constantly around toxic people, it is only a matter of time before you become disenchanted with life. Being with supportive colleagues and friends ensures that you keep a positive outlook even if you may be struggling with obstacles at the workplace.
Having an empathetic supervisor certainly helped Eva. The demands of a full-on communications role handling internal newsletters and C-suite communications were made easier as her supervisor was mindful of employees' well-being and took mental health issues seriously.
Said Eva of her supervisor: "She encourages us to take a break whenever we needed it. I take a 20-minute power nap at the workplace nap pod sometimes when I really need it. It helps with my efficiency for the rest of the day."
Eva also made sure that she kept in touch with peers who are in other industries. She said: "I learn a lot from exchanges with my peers. From talking with them, I discovere different ways to cope when faced with certain situations at work."
Don't keep up with the Joneses
In a high-cost city such as Singapore, young adults feel the pressure of keeping up appearances. In school, students compare Grade Point Average (GPA) scores and Co-Curricular Activities (CCA) portfolios. The comparison does not stop as they enter the workforce. In fact, competition intensifies as young adults measure how well they are doing vis-à-vis their peers by comparing pay packages, holidays they take, the cars they drive and eventually, the homes they buy.
Eva recognises that the stress of doing well is a constant niggling feeling: "It is hard not to compare myself to peers especially those who either had a head start or are earning a lot more than me."
"I feel a lot of pressure to keep up with my peers, even though sometimes I don't think that what I want is necessarily the same as everyone else," she continued.
The solution to less unnecessary stress? Just be yourself.
At heart, Eva knows that keeping up with the Joneses is a sure path to more insecurity and unhappiness. She said: "I hope to be true to my own ambitions and not to be too afraid of what others may think. To me, having a high-paying job may not be as fulfilling as finding a job which is meaningful and makes me feel contented"
Eyeball your finances closely
Adulting and money management go hand-in-hand. Even though acquiring financial literacy is an indispensable part of becoming an adult, it is a skill learnt through trial and error. Eva took a while to get the hang of managing her finances after she started working.
"Managing finances was something I found stressful in the beginning. I felt quite lost as I knew close to nothing about money matters when I was a student," Eva shared.
Eva took the initiative to talk to her peers and older friends to learn how to manage her finances. She also researched online and read widely to beef up on her financial literacy knowledge. From being initially fearful about getting a credit card after hearing stories of people getting into debt, Eva later learnt about the benefits of having a credit card, so long it is used responsibly.
Besides saving and investing, paying taxes is also part of financial management. It is important to set aside a budget for tax payments every year when young adults enter the workforce. Before rewarding yourself with a splurge, ensure that you have enough put by to pay for your income tax payment. Said Eva: "I just paid taxes for the first time recently in 2023. It is a super easy process and required nothing on my part except to pay. I do a one-off lump sum payment for tax payment as I prefer to be on top of my expenses."
Essential tax information for new taxpayers
Update your contact details via myTax Portal
To receive timely updates and notifications by IRAS, follow these steps to update your contact details in myTax Portal:
Log in to mytax.iras.gov.sg using your Singpass
Select "Account" > "Update Contact Details" and "Update Notice Preferences".
Tax filing obligation
You are required to file an Income Tax Return if you satisfy these conditions:
You receive a Form B/B1 or filing notification from IRAS: or
Your annual net trade income in the preceding year is more than $6,000; or
Your total annual income (including employment income and gross rental income) in the preceding year is more than $22,000.
Check if you need to file a tax return using the Filing checker.
Personal tax reliefs
Claiming for personal tax reliefs is a way to reduce your tax payable. As the reliefs are deducted from your income which is subject to tax, this reduces the amount of income taxes you pay.
You need to ensure that you have met the qualifying conditions of the reliefs before making a claim for them when you file your Income Tax Return.
Check the personal tax reliefs that you may be eligible for.
Check your tax bill
You need to check and ensure that your income details and relief claims are accurate in your tax bill.
If you have any other income that is not shown in your tax bill or if your relief claims are incorrect, please inform IRAS of any discrepancy through the "Object to Assessment" digital service in myTax Portal within 30 days from the date of your tax bill.
Check the things to do upon receiving your tax bill.