At IRAS, we work hard and play hard. The work can be fast-paced and challenging, but it is also rewarding and satisfying for those who thrive on challenges. To ensure that your well-being is taken care of, we offer a diverse range of programmes and activities that caters to a diverse group of staff with different health, social, family and developmental needs.
Social
Recreational activities and events are organised to bring colleagues from different work functions together.
This includes:
Family Day
Dinner and Dance
Workshops/Classes (e.g. leather craft, terrarium making, chocolate appreciation, modern calligraphy etc.)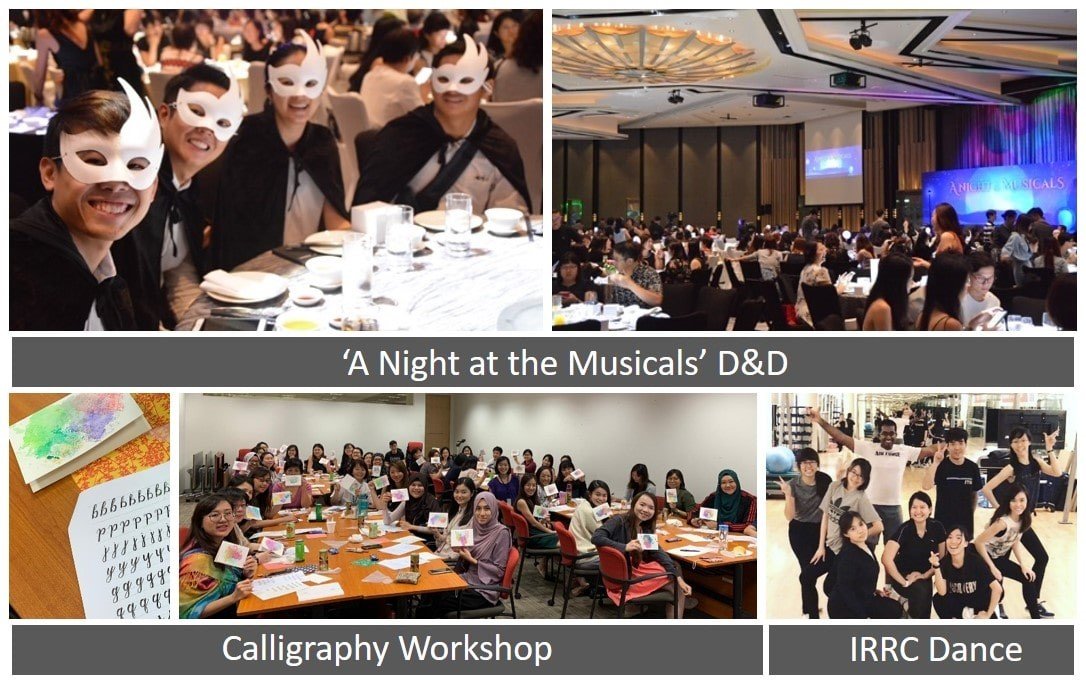 Sports
Physical activities are regularly held to promote healthy lifestyle and involvement in sports teams.
This includes:
ACTIVE Day
Revenue Games
Various sport teams (Basketball, Volleyball, Floorball, Bowling, Badminton, Football, Tennis, Running, Darts, Netball, Golf, Carrom, Table Tennis and Futsal)
Ad-hoc classes (e.g. HIIT, Zumba, Yoga)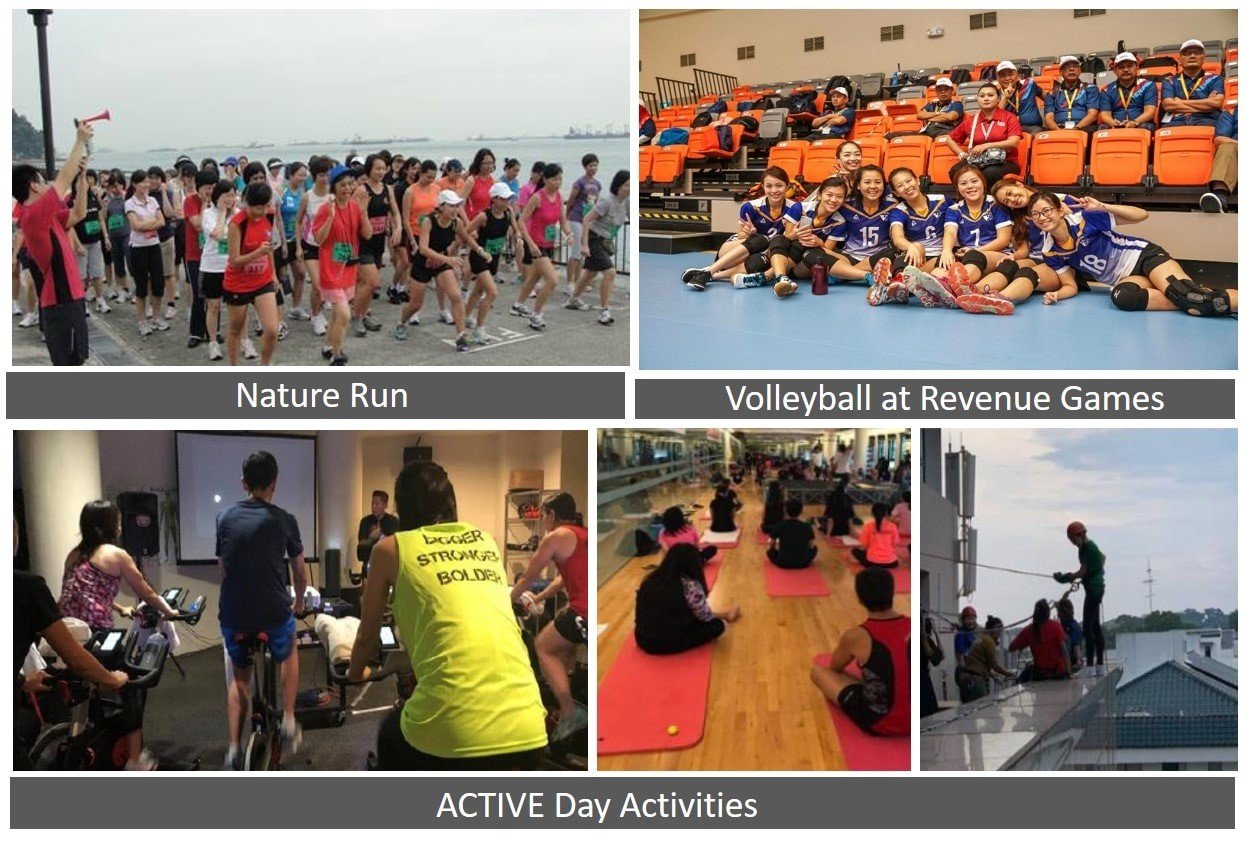 Community involvement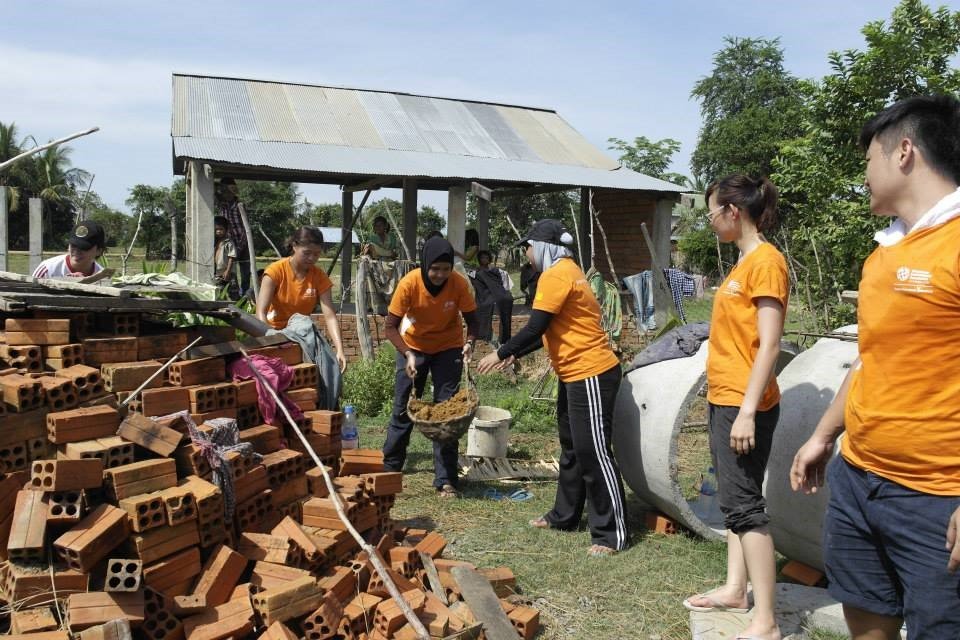 We strongly believe in being responsible corporate citizens that contribute to and are involved in the community, society and environment, and we are guided by our social responsibility statement:

More than 75% of our people are in the SHARE programme, Community Chest's workplace-giving initiative.
We also engage members of the public and train them to provide tax filing assistance to other taxpayers through our nationwide Volunteer e-Filing Service (VES) programme.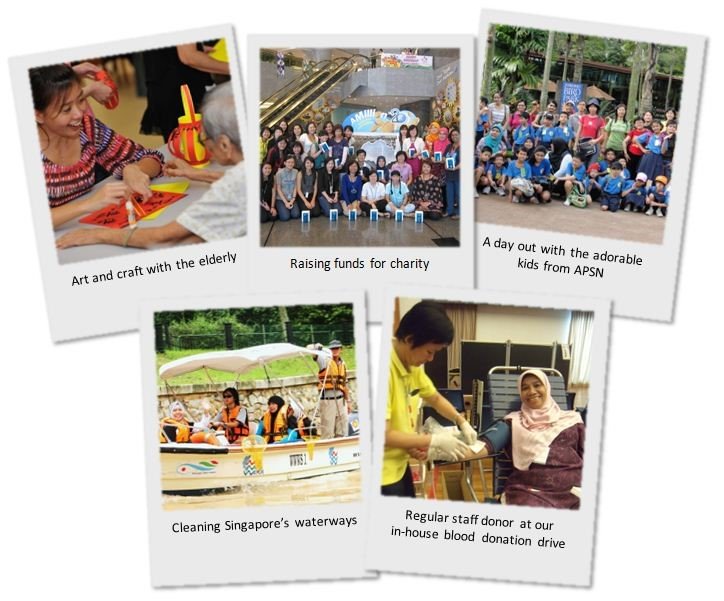 We take part in fund-raising activities and outreach programmes that make a difference to the needy groups and contribute to environment sustainability, such as:
President's Challenge Bazaar
Green Week
Blood Donation Drives
Local and overseas community involvement program (i.e. Water for Life Project, visits to Old Folks Home)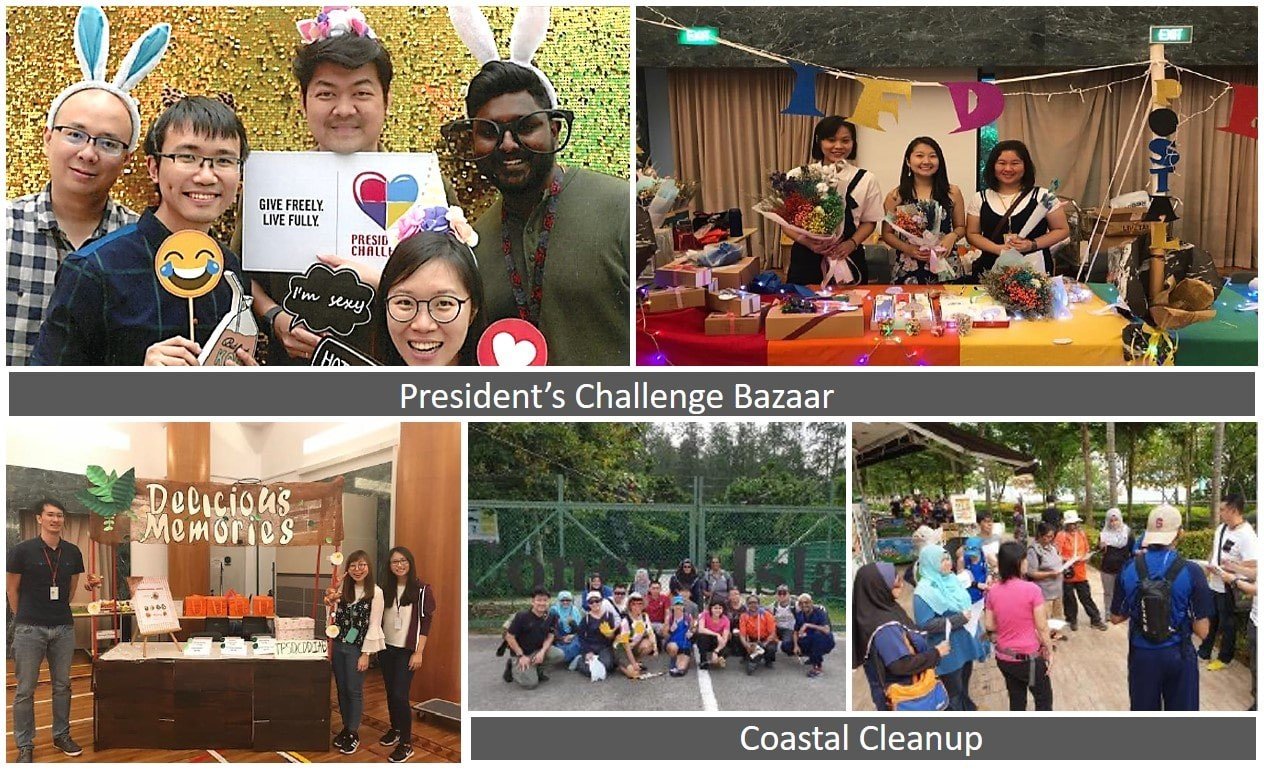 Welfare
Lunch time talks on health-related or financial matters and festive bazaars are often organised to provide one-stop convenience for our staff. Gifts are also sent for newborns, marriages, hospitalisations and condolences.

Editorials
We also ensure that our staff are kept up to date with the latest news, happenings and activities in IRAS through IRRC News.