GIRO (General Interbank Recurring Order) is the preferred method of payment and refund. Majority of taxpayers use GIRO for tax payment and refund.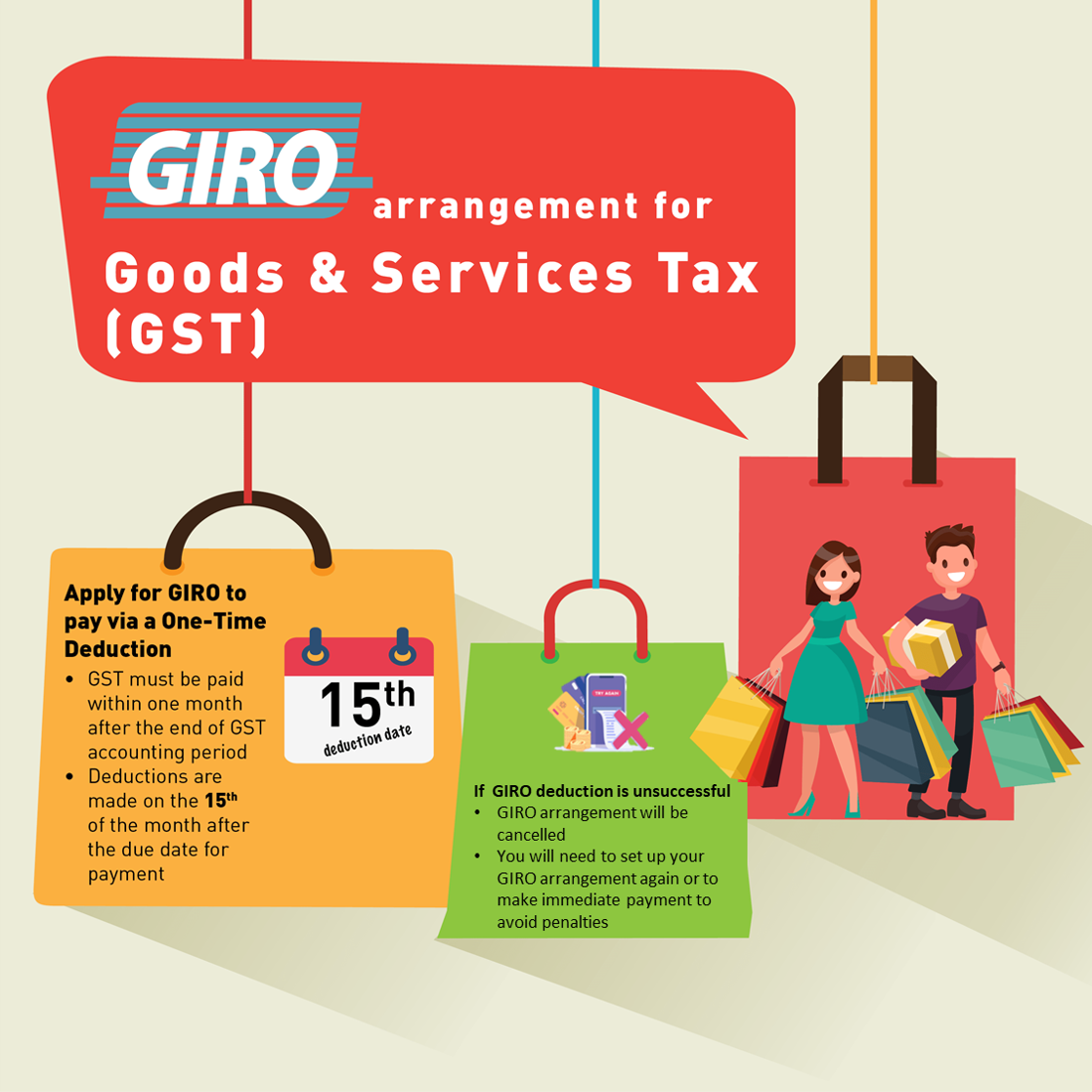 Apply for GIRO arrangement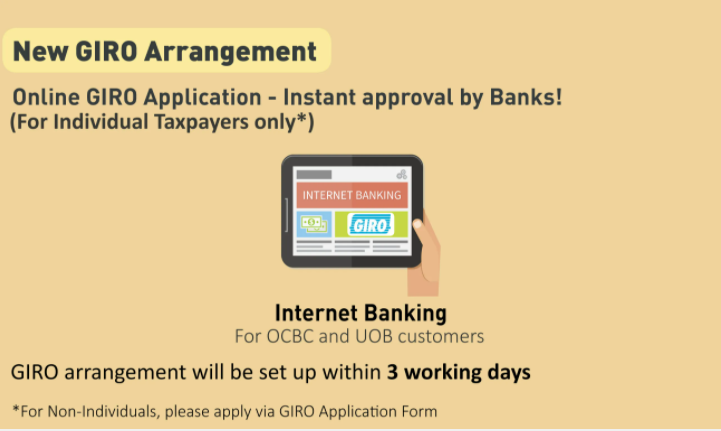 Apply now via:


Master GIRO Form (PDF, 689KB)
A Master GIRO allows you to pay your Goods & Services Tax, Corporate Tax and/or Property Tax by completing one GIRO application form. Please use your own bank account when signing up for Master GIRO.

Otherwise, please use the GST Application Form (PDF, 1.79MB) to sign up for GIRO if you are using a third party's bank account.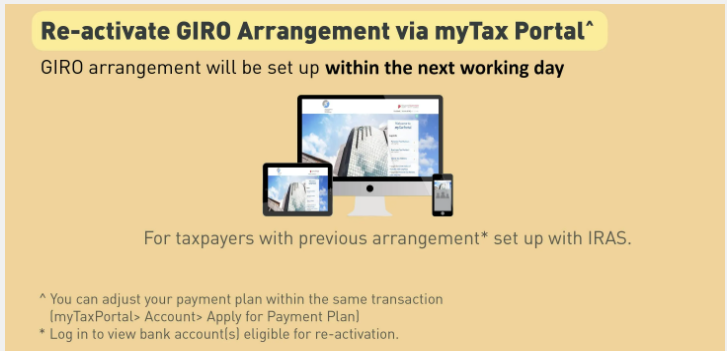 Re-activate now via myTax Portal
Make changes to GIRO arrangement
Submit a new GIRO application (refer to Apply for GIRO for information)
Your existing GIRO arrangement will be superseded, and an acknowledgement will be sent to you once the application is processed
Log in to myTax Portal to view payment plan details (Select "Account > "View Payment Plan")
Terminate my GIRO Arrangement
Contact your bank directly
Settle any outstanding tax immediately to avoid late payment penalty