Join GIRO now, to enjoy easy and convenient payments and tax refunds!
Please select a tax type in the filter to view the
available payment modes.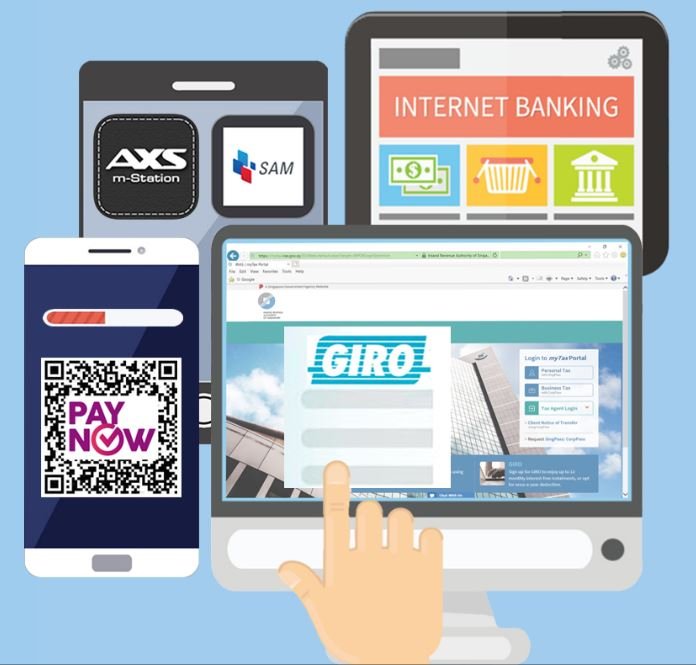 Credit Card Payment
We Do Not offer credit card as a payment mode as the transaction cost charged by the credit card service providers is high. We need to keep our cost of collection low to preserve public funds.
You can use your credit card to pay your tax on AXS e-Station or AXS m-Station. The payment limit is $9,999.99.
You can also check with your credit card issuing bank if they offer any payment scheme to pay income tax via credit card.
Medisave Payment
Medisave payment is to be made to CPFB directly.
Note
For payment of income tax by Clubs, Trade Associations, Management Corporations, Town Councils and Trust, please select Corporate Income Tax.