The Public Sector Transformation (PST) Awards are given out to recognise public agencies and officers for their dedication to service excellence and organisational practices. By identifying role models who deliver exemplary service, the awards encourage quality customer service and aim to improve the standards of service delivery in the Singapore Public Service.
Agency-Level Awards
In 2021, our initiative - Pivoting our Service Delivery Model – received the Service Delivery Excellence Award, in recognition of our efforts to pivot our service delivery model quickly to better deliver seamless, personalised and trusted experiences to our taxpayers through transforming our traditional service centre to a progressive and innovative opportunity centre, designing a hassle-free property tax billing experience and empowering staff to serve taxpayers faster and with greater empathy.
---
Our collaborative efforts with MOF were also recognised by the Agility Award, received for the Job Support Scheme – Saving Jobs and Protecting Livelihoods, a COVID-related initiative.
---
Individual-Level Awards
For the individual-level awards, the following individuals have been recognised: -
Ms Joanne Teo (Taxpayer Services Division – Service Experience Centre) was awarded the Exemplary Leader Award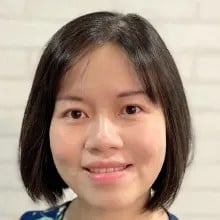 "Currently manages two teams on UX / Infographic to apply behavioural insights, design thinking and Power BI / Data Insights to gather insights. A people-centric leader who supports the growth of her teams and cares for the well-being of her staff to ensure that they are provided with opportunities to learn and self-develop."
Extract from Ms Joanne Teo's nomination form for PST Awards 2021
---
Mr Alson Heng (Enforcement Division – Businesses) was awarded the Exemplary Service Excellence Award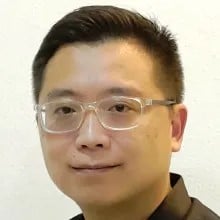 "Embraces innovation to enable better IRAS' service delivery to the public, having taxpayers' interests at heart."
Extract from nomination form for Mr Alson Heng's nomination form for PST Awards 2021
---
Ms Cheong Ting Ting (Compliance Strategy and Insights Division – Insights and Solutions) was awarded the Exemplary Service Excellence SkillsFuture @ Public Service Award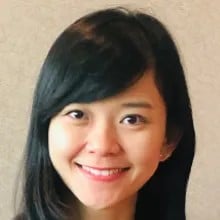 "Ting Ting's contributions have enabled others to deepen their Design capability and, in the process, has helped strengthen the practice of Design in IRAS."
Extract from Ms Cheong Ting Ting nomination form for PST Awards 2021
---
Ms Phan Boon Shan (Taxpayer Services Division – Service Experience Centre) was awarded the Exemplary SkillsFuture @ Public Service Award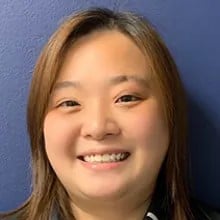 "Exemplifies keen skill and contagious passion in learning, understands the changing demands in the Public Service and masterfully uses her knowledge for service improvements."
Extract from Ms Phan Boon Shan's nomination form for PST Awards 2021