At IRAS, we provide ample career opportunities for you to grow both vertically and laterally. You are empowered be self-driven and take ownership of your work and career development.
We have a single scheme of service. While your initial grade is determined by your educational qualifications and experience, you may progress to higher-level jobs based on demonstrated ability, performance and readiness for the next level.
You can also apply for job rotation to take on different functions through our Open Posting Exercise.
Management & specialist paths
At IRAS, there are 2 key career tracks – management path and specialist path. The path you take is determined by your personal inclination and IRAS' assessment.


The general progression path is as follows:
For non-Infocomm officers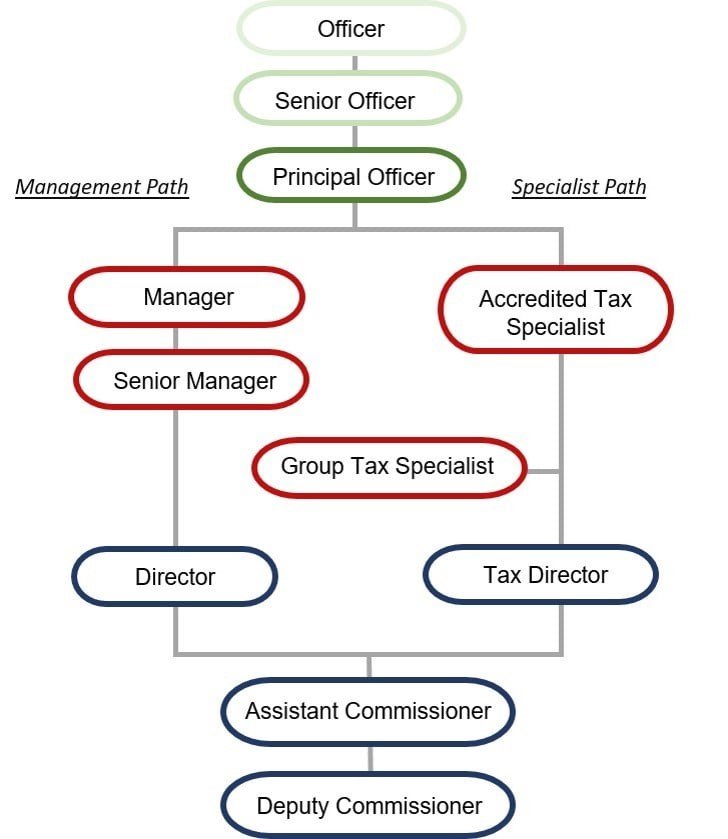 For Infocomm officers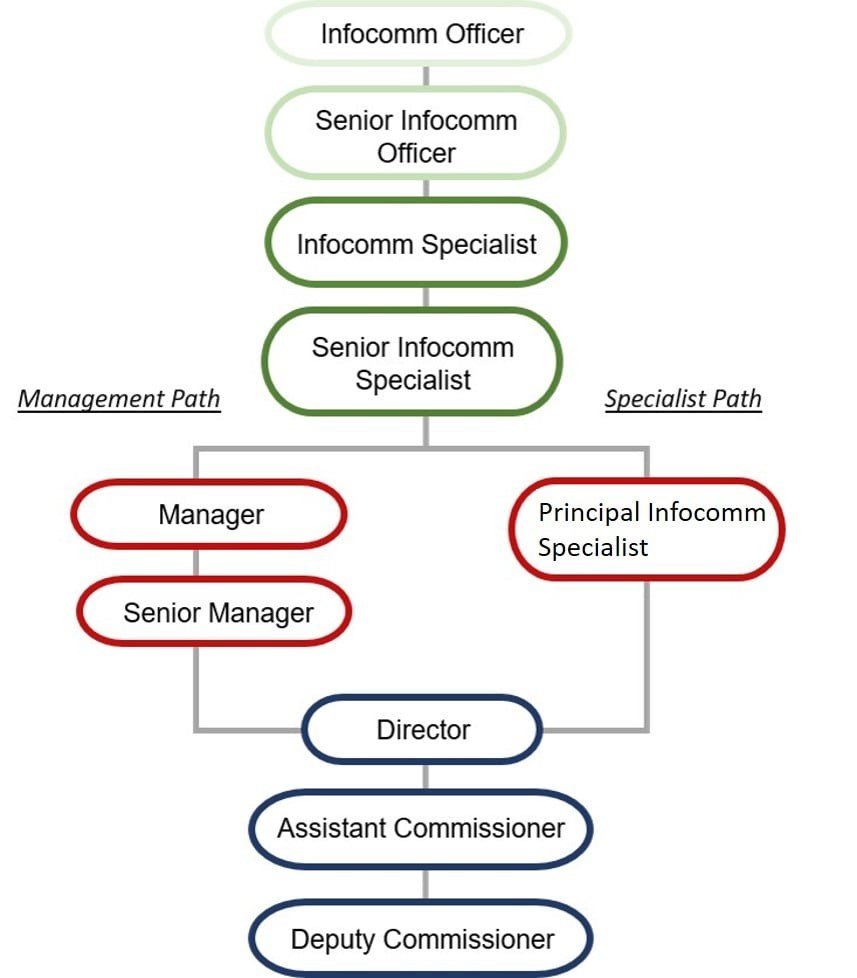 Under both paths, you may apply for sponsorship for professional education or programmes which leads to certification of specialised skills. Examples are Professional Diploma, Graduate Diploma or Specialist Diploma or postgraduate programmes (Masters in Taxation or Masters in Business Administration).
Learn more about the Tax Specialist schemes and other growth opportunities